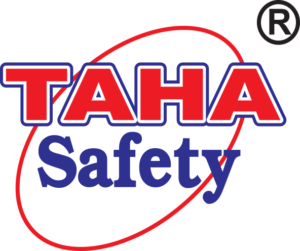 Taha Max Cut Resistant TM 53 -2  BLUE/BLACK GLOVES, is a light gauges, high dexterity gloves for high cut resistant applications, an added thumb crotch for reinforced grip and anti fatigue technology makes it much ahead of the accept market standard. Extra Nitrile dots for better grip and resistance to wear for a longer life span of the gloves. The NBR coating keeps the palms and the hand ventilated and sweat free for much longer than other gloves. All the TAHAMAX gloves are washed and disinfected and ready to use, as well as washable and reusable by the user, However risk management should be assessed independently by the user for any kind of damage or contamination on the gloves before use. Material Specs: 13g cut D with micro foam + dots + crotch reinforcement navy blue-black Color: Blue Liner Shell with Black NBR coating and Nitrile dots.
Size available: Size Range: M/8, L/9 , XL/11
Certifications: CE EN 388: Mechanical Risks
Abrasion:4 Cut(coup Test):X
Tear:4
Puncture:3
Cut(TDM-100 Test):D
Impact Protection
Ctn Pkg / 10 doz – 57 x 27 x 30 cms, cbm 0.04617, 10.50 kgs.
Product Specification.