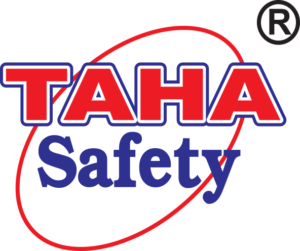 The TAHA MAX TM53-4 SPANDEX BLUE/GREY GLOVES, is a double nitrile dipped glove for mechanical usage in handling chemicals. The double dipped gloves are manufactured for the user for High dexterity and can be used in a laboratory setting as well and industrial usage. the light gauges is perfect for reaching in place that are not accessible with the normal Chemicals usage gloves. All the TAHAMAX gloves are washed and disinfected and ready to use, as well as washable and reusable by the user, However risk management should be assessed independently by the user for any kind of damage or contamination on the gloves before use.
Material Specs: 15g nylon with fully smooth nitrile+sandy nitrile plam finished grey+blue+black
Color: Grey Shell with Dark Blue Nitrile coating and Black nitrile coating on palms.
Size avaliable: Size Range: M/8, L/9 , XL/13
Certifications: CE EN 388: Mechanical Risks
Abrasion:4
Cut(coup Test):1
Tear:3
Puncture:1 Cut(TDM-100 Test):X
Product Specification.